Circle Labs
P300 Preamplifier
The P300 preamplifier is a fully balanced design with the shortest possible signal path and minimal inner cabling length. It was created with the idea of a preamplifier that is truly neutral to the signal, with no coloration or distortion.
Circle Labs P300 Preamplifier
Preamplifier
The P300 preamplifier is a fully balanced design with a proprietary Circle Amp topology. It uses the newest JFET and BJT transistor types, which are carefully selected for their low noise and distortion characteristics. The volume control is implemented using a relay-operated resistor ladder, providing 63 steps of resolution. The preamplifier comes with an aluminum remote for easy control.
Power Supply
The power supply for the P300 is specially designed for low noise and high stability. It is based on two independent channel transformers with LL cores and Elma SILMIC II capacitors. The power supply has two cascading steps of stabilization, with LED matrices used as reference current sources, providing remarkably lower noise than traditional merged Zener diodes.
The P300 comes in a beautiful frieze-finished aluminum casing crafted using digital CNC machines.
The Circle Power current stages are designed to maintain high efficiency and power while combining the detail and timbre of SE amplifiers with the bass control of high-efficiency amplifiers. The M200's current stages use the most high-current bipolar transistors produced by Sanken, providing greater dynamics, speaker control, and ultra-wide frequency response.
The power amplifier is built in a dual-mono topology, with separate toroidal transformers for each channel and independent power paths. The power supply uses capacitors adapted to work with high currents, with a capacity of 200,000 µF. The WBT nextgen series sockets are responsible for sending the signal to the speakers.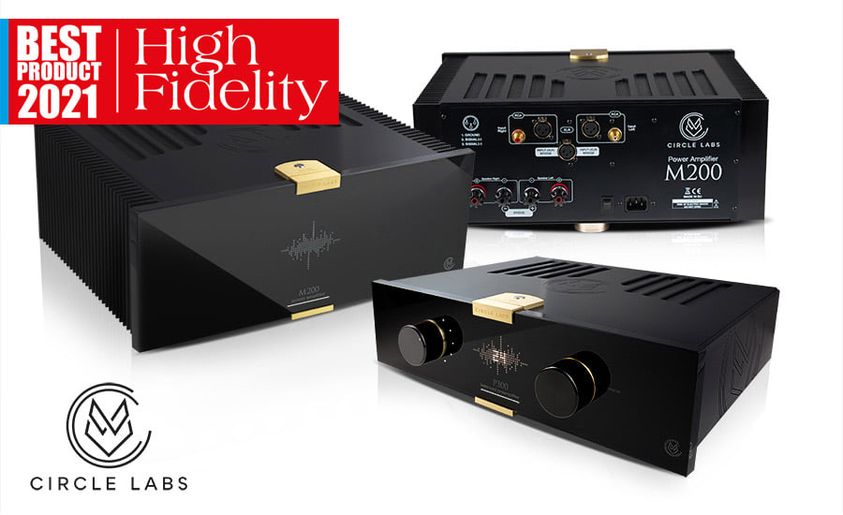 AWARDS & TITLES
Best Product Award 2021: The P300 preamplifier and M200 power amplifier have exquisite plastic design and great sonic design. Sound this amp is clean, it's fast and it's open. It is also resolving. And this system does not brighten the details, no looks for "dust particles" where the sounds of the instruments are important…
REVIEWS
High Fidelity: "The P300 and M200 are beautiful – literally and figuratively – an example of musical sensitivity combined with an engineering ethos, and all this in a great setting. This is real high-end, realizing the trinity: construction, performance, and sound, very much high level."
Artesania Audio P300 Preamplifier