Circle Labs
A200 Integrated Amplifier
The Circle Labs A200 is the flagship integrated amplifier from Circle Labs, boasting a hybrid design that offers a power output of 120W/8Ω and 200W/4Ω. Equipped with a balanced XLR input, four pairs of RCA inputs, and a direct power amplifier input that bypasses the preamplifier, this amplifier is designed to deliver the highest possible precision and long-term durability.
Circle Labs A200 Integrated Amplifier
The A200's preamplifier is based on a NOS Siemens vacuum tube with stable polarization, which allows for the lowest possible number of passive components. This minimalist solution influences the neutrality of sound and dynamism of transmission.
The A200's "Circle Power" topology is an original development of Circle Labs, using a single-ended input stage with current steering of a BJT output stage. This design combines the detail and precision of single-ended systems with the efficiency and dynamics of balanced systems, delivering appropriate dynamics and good drive for most of the loudspeakers available on the market.
The A200's power amplifier is a true dual-mono design with separate toroidal transformers and power supplies with a combined capacitance of 200,000µF. The volume regulation is implemented via a resistor ladder sourced from the prestigious company Khozomo. Resistors with a tolerance of 0.1% are switched using state-of-the-art relays, ensuring the highest possible precision.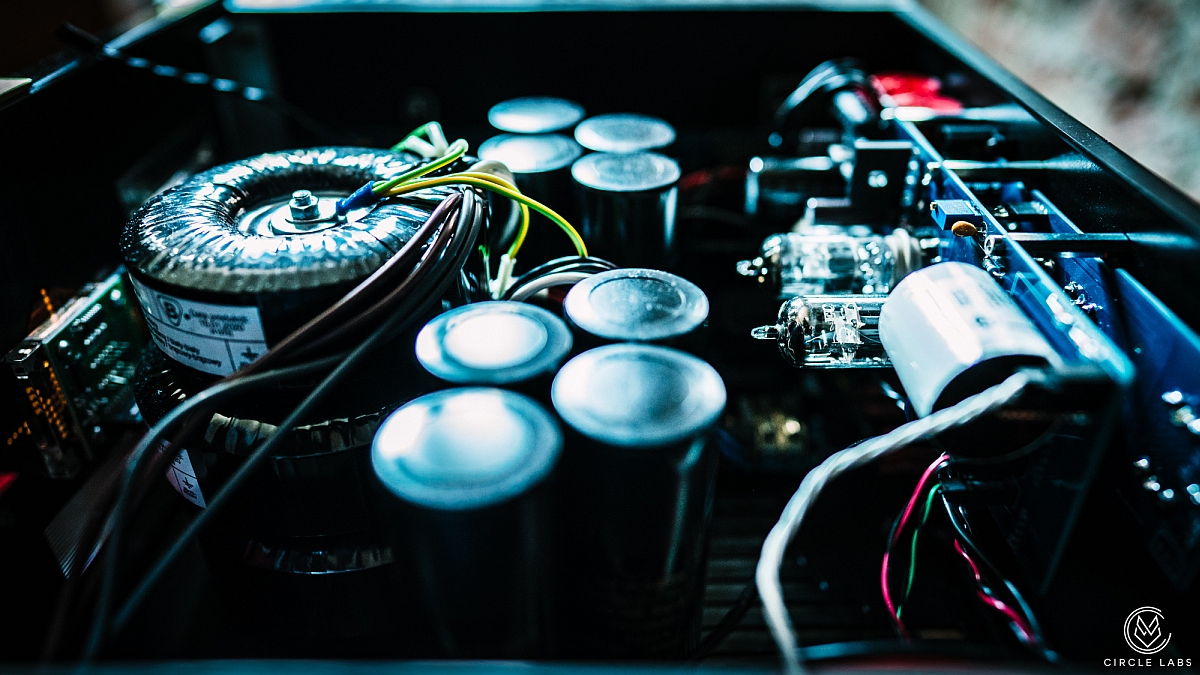 Specifications

Details

Output power (RMS)

120W/8Ω, 200W/4Ω

Frequency response

10 Hz-130 kHz (- 3dB)

Input sensitivity

0,7V (full power)

Amplification

35 dB

Input impedance

33 kΩ

Size (W x D x H)

430 x 376 x 176 mm

Net weight

23 kg

Shipping weight

28,5 kg

Power consumption

Stand by

< 0,1W

On Const

70W

ON max

400W
Circle Labs A200 Integrated Amplifier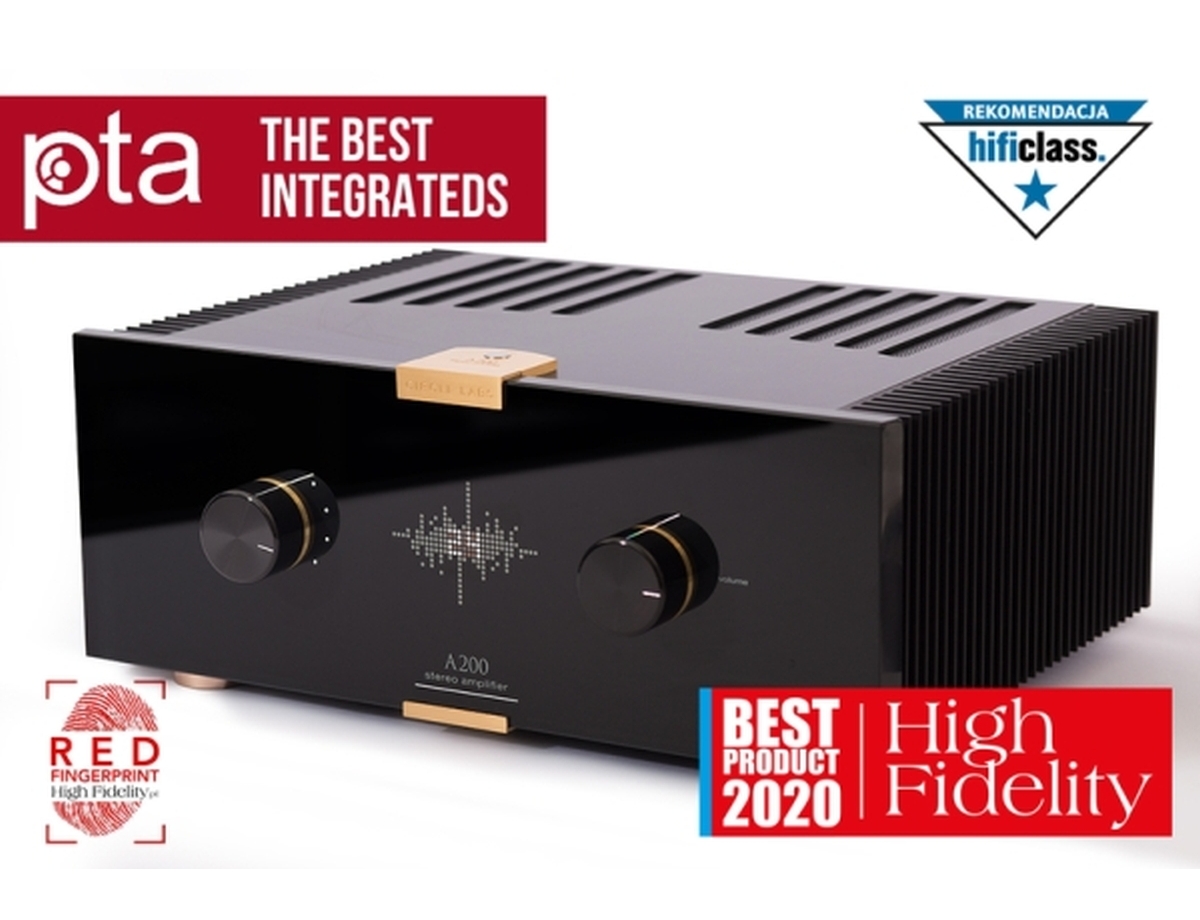 Industry Reviews
The Circle Labs A200 has been praised by audio experts and reviewers for its immersive, emotionally intense, and uniquely musical experience. Here are some excerpts from various reviews:
Hifi Knights: "The Circle Labs A200 has been designed to offer the listener an immersive, emotionally intense, uniquely musical experience."
High Fidelity: "This is one of the best reasonably priced integrated amplifiers I know and one of the best built and best looking audio devices at any price. Bravo!"
SoundRebels: "Circle Audio A200 not only looks like a high-end audio device, but also plays with real class. By focusing on musicality and enjoyment, it does not neglect resolution and dynamics."
hificlass: "The coherence of sound offered by this amplifier is simply stunning. Nothing in the sound of this amplifier interferes, no sound is conveyed with excessive interpretation, and yet we always have full insight into the musical content."
Artesania Audio A200 Integrated Amplifier